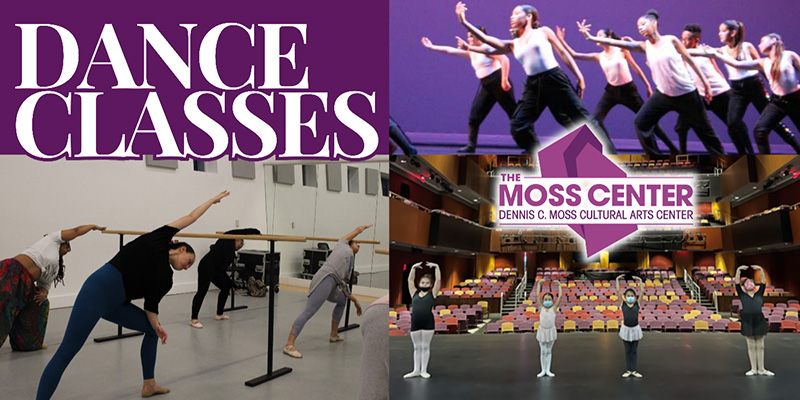 Every Fall and Spring, The Moss Center provides both a Youth Dance program and an Adult Ballet course to encourage our community to discover the joy of movement and foster a love for dance.
Since 2015, The Moss Center has provided fun and inclusive dance classes for the youth in our community. Our youth dance program addresses financial barriers to arts education and is open only to children whose families are experiencing financial limitations.
We are excited to expand our offerings to adults by bringing back our Adult Ballet course for its second season.
Please click on the links below for detailed descriptions and information regarding registration, cost, dates, and more