Sponsorship Opportunities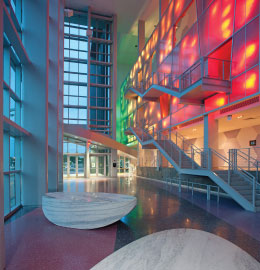 There are multiple opportunities for you to be part of each and every show presented at the Dennis C. Moss Cultural Arts Center - from philanthropy to naming rights to individual and series show sponsorship. The Moss Center can assist with the branding and outreach of your business, as well as provide opportunities for your staff and patrons to enjoy our great performances. We hope that you will consider partnering with the Dennis C. Moss Cultural Arts Center as a sponsor.
Every year the Moss Center showcases performances with a broad base of appeal to the community. Broadway productions, modern and contemporary ballet, spectacles and illusionists, artists from around the globe performing, Latin jazz, African dance, New York big bands, late night cabarets, school performances and family shows for kids of all ages are just a sample of these offerings. These presentations are carefully planned and promoted to offer the diverse community of South Miami-Dade a chance to see themselves in the types of performances we host on stage and in the community.
If you are interested in partnering with Dennis C. Moss Cultural Arts Center as a sponsor, call 786-573-5316.