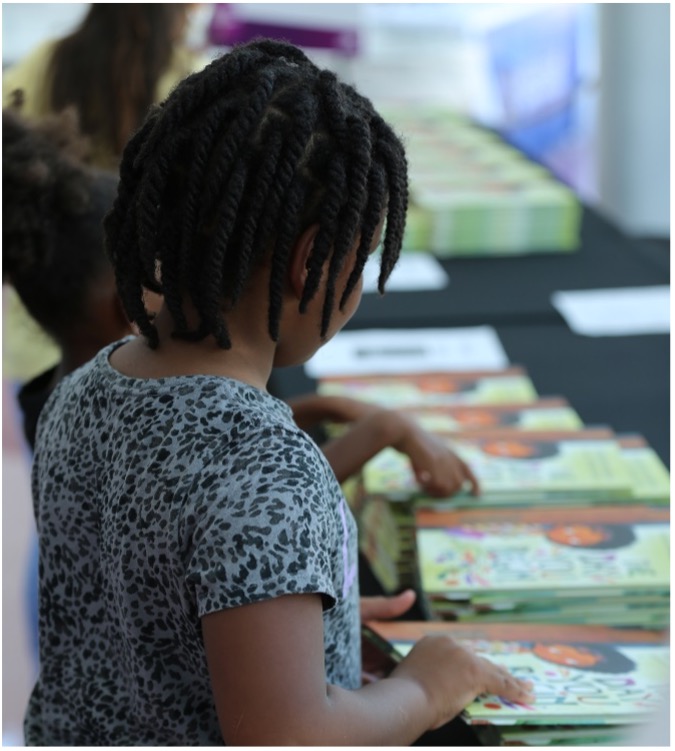 Social Narrative
Make the performance attending experience more enjoyable by reviewing our pre-visit guide: Dennis C. Moss Cultural Arts Center social narrative.
School Performance/Field Trips
Students in Miami-Dade County Public School system as well as private and home schools throughout Miami-Dade County can experience free day time performances here at The Moss Center! When available, performance study guides are provided to teachers to supplement their classroom activities and enrich the theater going experience.
Teachers – are you signed up for our mailing list? If not, email educate-smdcac@miamidade.gov so you don't miss out on any of these opportunities.
Let's Get Ready to Go to the Show!
Going to the theater for the first time can be an exciting experience for children, but for some, it can also be overwhelming. To help make theater-going a more inclusive and enjoyable experience for everyone, the Miami-Dade County Department of Cultural Affairs created a very special pre-visit guide called Going to the Show.
Using the principals of Universal Design, Going to the Show was created for children with Sensory Processing Disorders and Autism Spectrum Disorders (ASD) in mind, but can also be used as an effective tool to teach any child theater etiquette and help prepare them for what to expect when attending to a live performance.
Education, Outreach and Access
The Miami-Dade County Department of Cultural Affairs' arts education, outreach and access programs reflect the high priority of the Department to expand opportunities for children and families, as well as create increased access and opportunities for residents and visitors to participate fully in the arts.