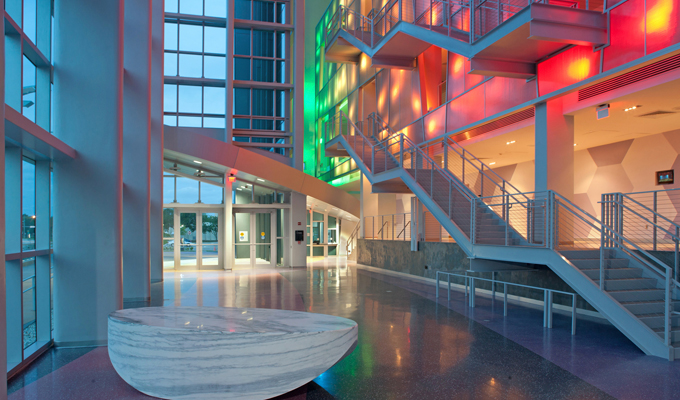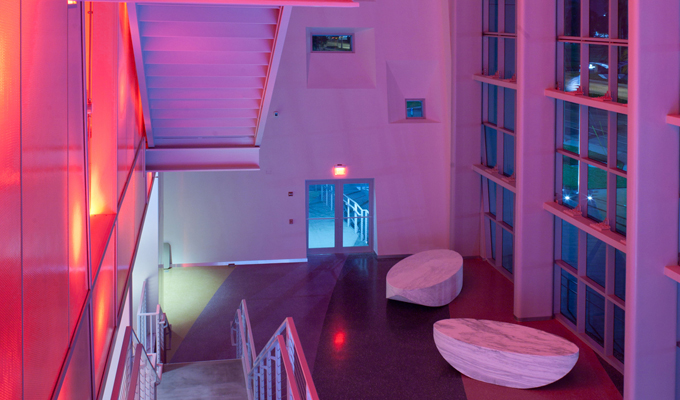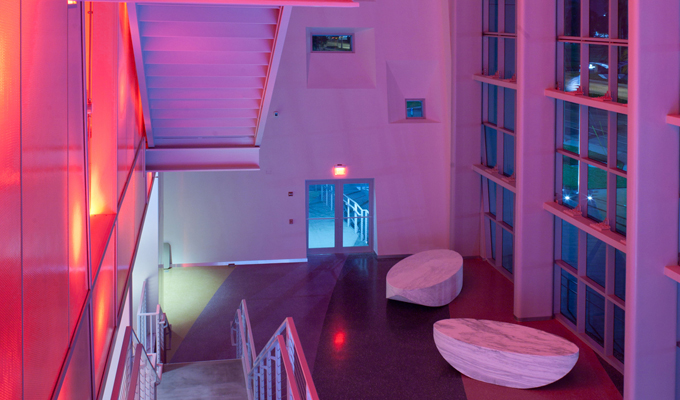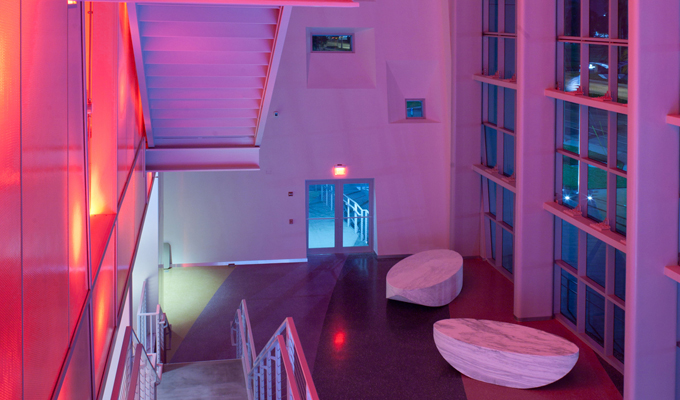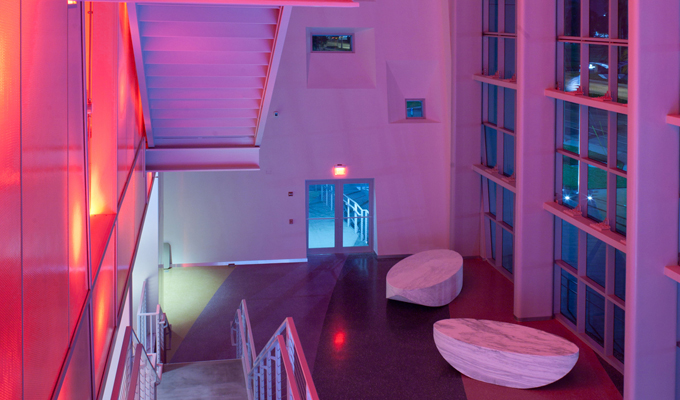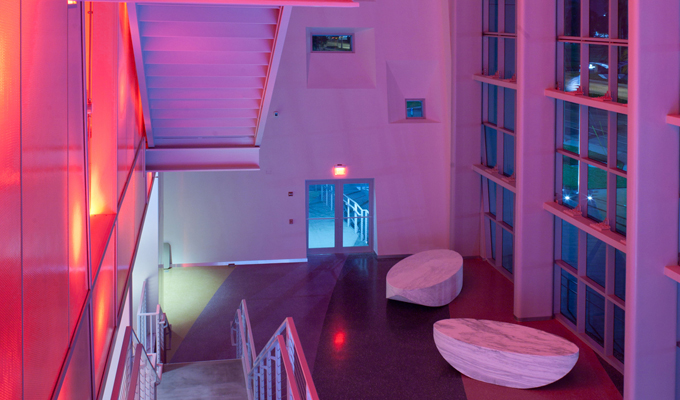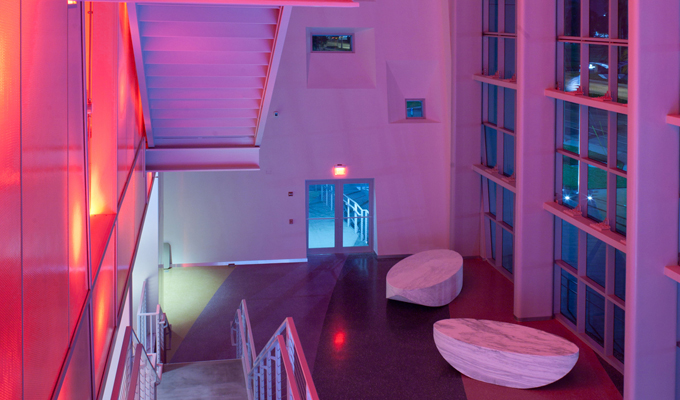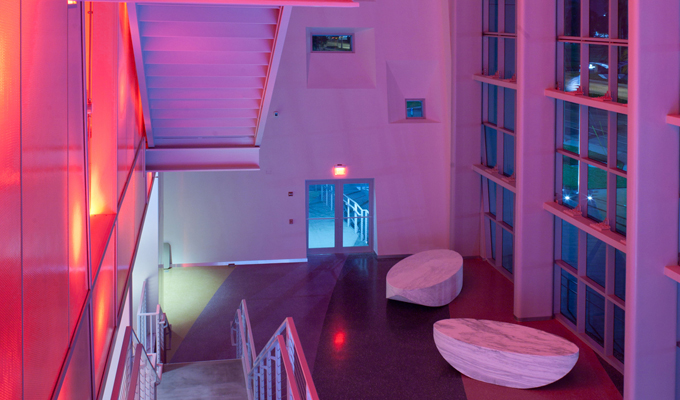 The Main Stage Lobby is an open space that can be used for receptions, gallery showings, photo and video shoots, as well as social gatherings. It allows for several concession areas.

It features an innovative light piece by Robert Chambers entitled Light Field that illuminates the entire, translucent inner lobby wall with changing designs created by computer-programmed LED fixtures.

In addition, the lobby is adorned with two large scale marble sculptures also created by Chambers. The sculptures, titled Orbital 1 and Orbital 2, are based on Johannes Kepler's Laws of Planetary Motion and the geometric formulas of prehistoric hand tools. The final product consists of two 10-ton and 12-ton marble sculptures that are intended as resting places.