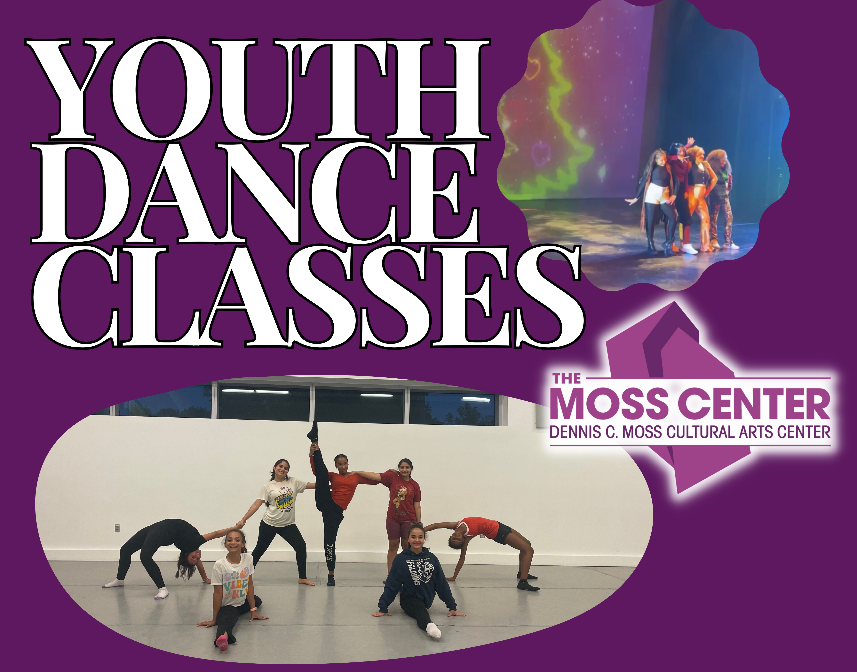 We are proud to offer Youth Dance Classes at The Moss Center as a means of fostering a lifelong love for dance to the youth in our community.
The reduced pricing of these classes is intended to assist families who are experiencing financial limitations (see requirements below).
Contact Nicole Pedraza at educate-smdcac@miamidade.gov or call 786-573-5313 for availability and registration instructions.
Registration for the Spring 2024 session will take place Saturday, Dec. 16, from 2 p.m. - 5 p.m. at the Dennis C. Moss Cultural Arts Center's Lab Theater.
Registration will be first-come, first-served, and will close early if classes hit full capacity. Please read below for information on costs and registration requirements.
Cost:
Because the classes are at a reduced cost, proof of some type of government assistance (ex. SNAP program, Medicaid, CHIP program, Proof of Residence in Public/Subsidized Housing, etc.) is required to be shown at the time of registration
One-time $50 annual registration fee per household plus $90 per child, per 12-week class
Annual registration fee is based on MDCPS's school year
All fees are non-refundable. There are no refunds or credits for missed or canceled class days
Spring 2024 Class Dates: Jan. 16 - April 3
There will be
no classes on the following dates
:
Monday, Feb. 19
Spring Break: March 25-28
Mondays and Wednesdays from 5 p.m. - 5:50 p.m. | 50 minutes
In this contemporary dance class, students will build on their creativity, self-confidence, flexibility, strength, and dance vocabulary. Students will learn conditioning and flexibility exercises and movement sequences paired to music. Students will learn that dance is a great physical outlet for expressing and communicating their emotions nonverbally.
Tuesdays and Thursdays from 5 p.m.-5:50 p.m. | 50 min

Students must be the age of 7 by the end of January to enroll in this course
This beginning/intermediate Hip Hop class will introduce students to basic hip-hop skills through a fun and confidence-boosting class. Students will be encouraged to find their own rhythm, learn to retain choreography, learn new skills/steps through choreography, and learn how to perform on stage!
Tuesdays and Thursdays from 6 p.m.-6:50 p.m. | 50 min
In Hip Hop 2, older/more experienced students will expand their hip-hop vocabulary. This class will be more advanced than Hip Hop 1 by including more difficult movement sequences, choreography, and musicality! Students will continue to build collaboration skills, coordination, and multitasking skills by dancing together in a group and finding their own groove.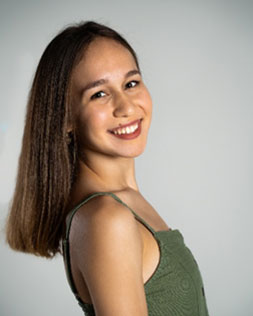 Contemporary Dance Instructor: Miss Natalia
Natalia Marie Rocamonde is a dance artist, choreographer, and dance educator. Natalia graduated with a Bachelor of Fine Arts in Dance from New World School of the Arts in 2021 where she studied classical ballet and modern and Afro-Caribbean dance. She is also a graduate of Ballet Etudes School of South Florida. Natalia has had the opportunity to perform in festivals such as the Mauro Youth Arts Festival in Puerto Rico and the Merce Cunningham Centennial in New York City. Her choreography has been presented at the Pérez Art Museum Miami, Miramar Cultural Center, and in various NWSA productions.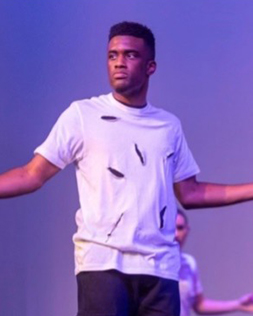 Hip Hop Dance Instructor: Mr. Davin
Davin Thompson has been dancing ever since he was 3 years old. He attended Perrine Elementary, Southwood Middle, and Arthur and Polly Mays Conservatory of The Arts in which he was in the dance magnet programs at all schools. Davin has been a teaching artist for many years and is a very sought-after dance teacher in Miami and the Caribbean. He currently teaches hip-hop and creative movement for Armour Dance Theatre, Miami City Ballet, and other dance studios in Miami.
Please direct questions regarding the dance class programs at The Moss Center to Nicole Pedraza at educate-smdcac@miamidade.gov | 786-573-5313 or Annie Hoffman at annie.hoffman@miamidade.gov | 786-573-5319.